by Roger Chartier:
New Bedford, Ma. 4/30/2011 - last edited 5/15/ 2013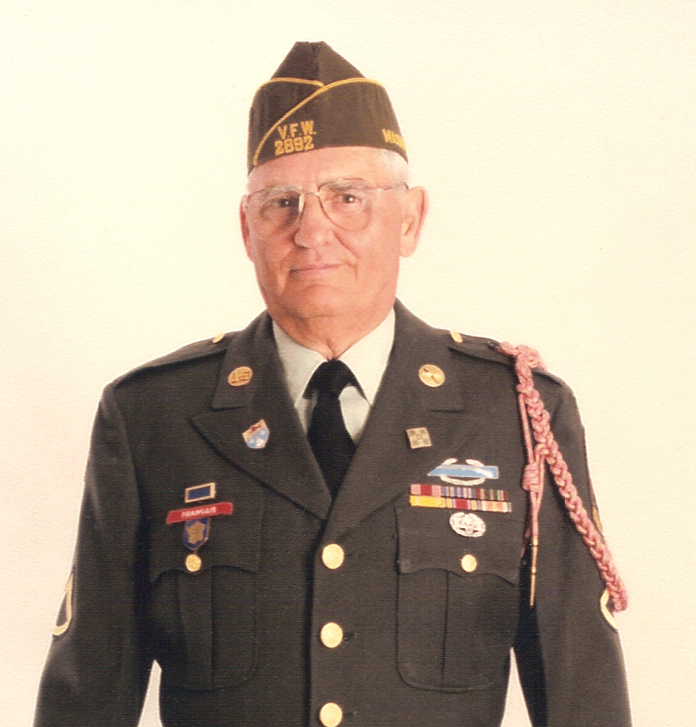 Normand Chartier, a WW2 veteran, has plenty of energy at 90 years old to spend his Monday afternoons helping people and telling the stories that are behind the many photos and exhibitions of military objects at New Bedford's Fort Rodman / Fort Taber Historical Association Museum at Clark's Point in New Bedford's south end. 

Normand tells us " Everyone who works there is a volunteer".

He informs us, "The museum is open every day from 1PM to 4PM  and I spend my time there guiding people through the exhibitions and creating good relationships with people from all around the world who pass through the museum."
He answers a lot of questions, as well.
Normand explains "We have photos and displays of objects from the civil war era and all of the wars since then." He says all of the branches of the military are represented."

I asked about his co-volunteers, and he said, "The museum is staffed by 4 volunteers a day as well as a secretary and historian who is responsible for cataloguing the items that are donated or lent for display".
He is one of the two volunteers from WW2, and the others are mostly ex military from later eras.  

The museum opened in August of 2004 and has grown rapidly. Normand tells us " They had to build an addition on the building because we are expanding so fast." 

See more info about Normand Chartier and his volunteer work for the Exercise Tiger Memorial.
For more information visit www.forttaber.org