Web hosting Signup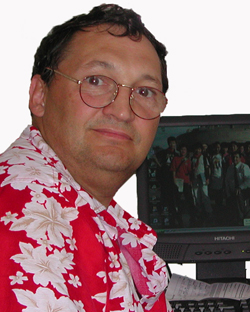 By Roger Chartier:

If you are considering hosting services, I have to tell you something very important. I did a lot of research on hosting companies and what they offer. I went through two other companies in the last 13 years of creating websites.
One was crashing too often for my likes and couldn't be trusted. It's services were too limited.I had to buy a different hosting package for each website that I created.
The websites looked amateurish because the templates were cheesy. In the end, I had to use my own. Then there were pop-ups. What the h***!
With another host, several times the site was very adversely affected and all I got was an apology.
The thing that took the cake was when one hosting company decided to change servers and change the technology that they had provided causing my web presence to disappear.
I had an entire web store go away because they changed the .PHP and a few other things with the new servers. Other than what I had backed up on my computer I was out of luck.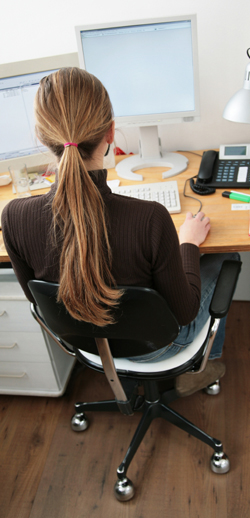 Originally I wasn't able to deal with the data bases and MySQl and CGI etc. so I paid a very skilled software designer to create some custom software and implement it on my site that sold file downloads without a middle man. Then the site went away after a few months.
Again I got an excuse that I should expect these kinds of things and be able to deal with them.
Hostmonster
So after some very tedious research I came to Hostmonster.
Theirs is what I consider the best hosting service I have ever used.
My friends who use it agree.
Disclosure: I am compensated for my reviews. Click here for details.
The process is very simple and obvious. Sign up and get going. They will hold your hand whenever you need it, but you may well never have to call because it is an easy thing to do. The amount of services that they provide besides just hosting would cost you an arm and a leg if you paid for it. There are tons of freebies available through the control panel. You can set up a web site implement a shopping cart, or an entire store and sell direct without e-bay commissions. Check out the simplescripts that they offer to create a blog or create a forum.

Free FTP to upload/download the web site. There is a whole lot more. The control panel is great! It offers statistics on just about everything going on with your website. It is all very easy, and you don't need to pay anyone to do it. The package offers multiple e-mail accounts. You just have to see the control panel for the all of the free stuff.
I had spoken with tech support when I didn't understand something, and they were tireless in helping me to resolve an issue that was my fault to start with. Gotta love those guys. I have 100 websites and several blogs while I am adding more content every day. All for one low hosting cost.I haven't even begun to use the amount of storage and bandwidth that they are providing, for all of my sites and blogs.
Would you like to make some money on the web? Would you like to create a site that won't just go away.
Go with Hostmonster. They aren't so successful for nothing. They earned it.
Disclosure: We are a professional review site that receives compensation from the companies whose products we review. We tested and reviewed the web hosting sites ranked here. We are independently owned, and opinions expressed here are our own.